skip navigation
Apiary Services | Beekeeping Tips & Training in DFW Area
Back
/ Apiary Services | Beekeeping Tips & Training in DFW Area
Beekeeping

is Tough Business
Apiary Services | Beekeeping Tips & Training in DFW Area
Apiary Services
Apiary services at Honey Bee Rescue range from a quick chat with a skilled beekeeper to full-on training during our two-day beekeeping course for beginners. Learn more about the beekeeper services we have to offer in the DFW area.
Beekeeping Support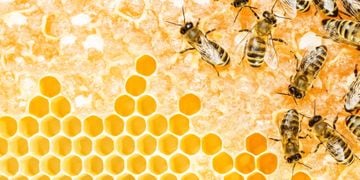 New to beekeeping? Need some pointers? We welcome new beekeepers urban or rural and are always willing to give 100% Free advice. Please give us a call to speak with our beekeepers for all sorts of advice from where to buy equipment or some best practices for keeping bees in Texas.
We Sell Bees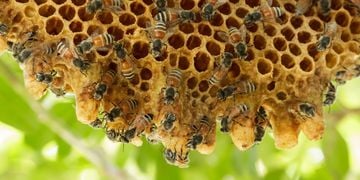 Yes we sell bees through our partner apiary Real Honey LLC (www.realhoney.net). We have Nucs to whole hives available throughout the year and queens upon request. Our bees are a wild type race crossed with Italian and Carniolan bees for versatility, hygienic behavior, temperament and production. Send us an email to [email protected] for availability and pricing
Need an Ag Exemption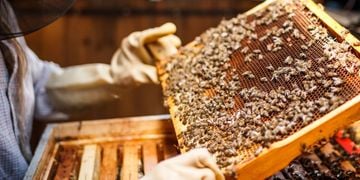 Tired of keeping animals? Have more than 6 acres? Interested in beekeeping to meet the needs for your agricultural exemption? We provide an end to end beekeeper service to qualify and register your property for agricultural exemption including renting the bees.
Give us a call!
Join Us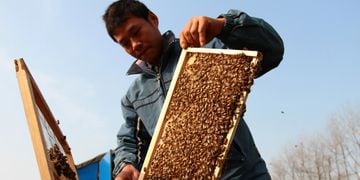 Interested in getting started in beekeeping? We provide a 2 day class multiple times a year for those interested in beekeeping. The best part is that our participants consistently the fee for the class through the information about buying equipment, bees and harvesting honey alone. Some of the topics covered are end to end beekeeping, set up of equipment, and on site working with bees suitable for the whole family. Call us for the schedule.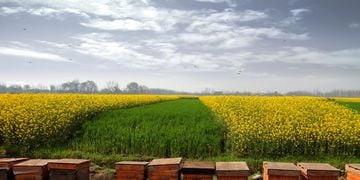 Interested in beekeeping? Join a club first! Click here to find a bee club near you. Before taking classes or buying bees through our apiary services in DFW, learn more about the industry and area by meeting other beekeepers and bee enthusiasts.
Bee Vs Wasp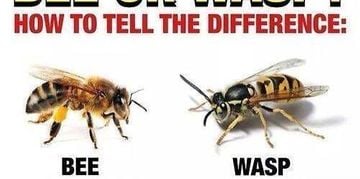 Ever wonder what the difference is between bees and wasps? Here is a great picture and some pointers. Honey Bees With bees its about the numbers you will most likely see a stream of coming and going (ever heard the term busy as a bee?) If you see hundreds it's most likely bees. Bees are fuzzy with hairs and pollen sacks on their legs (sometimes). Bees can be black with yellow stripes as the Caniolan bees or yellow and black to almost all yellow. But never all black or red. Wasps and Hornets Wasps are typically not fuzzy, they have longer wings and bodies. Wasps also do not make wax comb but create nests that look like paper or burrow in the ground. Wasps are also bigger and brood usually has white caps and is exposed.
Apiary Services | Beekeeping Tips & Training in DFW Area or Beekeeping Questons?


Want to know more about beekeeping in east Texas? Visit us on Twitter,

Facebook

or Youtube.
Sign up to hear from us about Apiary Services | Beekeeping Tips & Training in DFW Area specials, sales, and events.
Apiary Services | Beekeeping Tips & Training in DFW Area Questions Comments Concerns?

We love to hear from our customers!