skip navigation
Bee Removal DFW Metroplex
Back
/ Bee Removal DFW Metroplex
Beekeeping

is Tough Business
Bee Removal DFW Metroplex
Bee Removal DFW Metroplex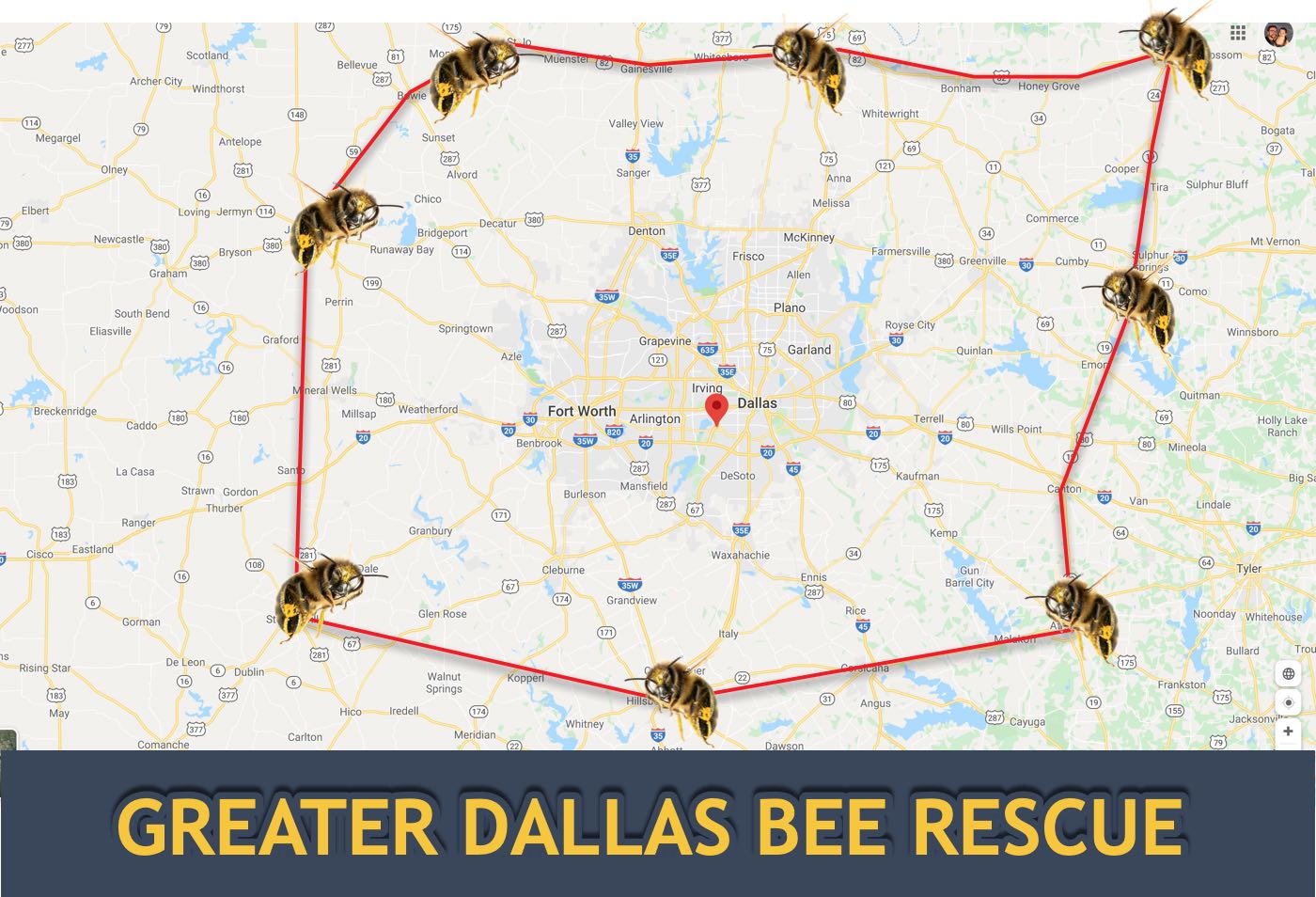 Bee Removal Estimates are 100% free at no cost to you.
We also offer Bee Proofing and preventative services.
Live Bee Removal
If you need urgent bee removal, swarm removal, or want to speak with one of our bee keepers to discuss hive removal please call us as we are often available after hours.

URGENT REMOVAL!
Bee Removal from your home
Hive Removal

Killer Bee Removal

Wasp Removal
DFW Area Service Area
Bees were originally brought to Dallas/ Ft Worth many years ago as the cities were very rural. Bees inhabited farm land and years later the descendants of those bees are the type we predominantly remove soffits and eves of roofs. These bees are old German honeybees and are a dull yellow to brown black color or the bright yellow of Italian with their distinctive black on the later side of their abdomen.
Dallas Fort Worth Texas provides a unique environment for honeybees. Our warm winters are just cold enough to freeze out bee parasites and out older ranch homes with framed soffit or eves in our roofs provide the perfect home for bee hives and swarms to establish themselves. Our Treed streets and manicured lawns teaming with flowers and large creek areas also let bees thrive during times which otherwise would not have adequate nectar and pollen to survive.
We Service all of Dallas County, Tarrant County, Denton, and Collin County in the DFW metroplex for bee services. We are licensed to move bees within this county and outside of it by the State of Texas. Most other companies that are not beekeepers are not. Be careful as this can result in fines against your property and the removal service.
We also service areas outside of these counties as needed depending on the bee situation. Our apiaries are a good way away from the metroplex and we most likely can help you or refer you to one of our beekeeping partners.
If it is an urgent bee issue, please call us at 214-227-7562 to handle your bee removal and bee nest situations. Or if you just have bee questions we are always wanting to meet new people dedicated to live bee removal and safe bee removal.
We also support local neighborhoods and cities in their conservation efforts and bee friendly events. Feel free to check out our city and neighborhood pages and see what you can do to help save the bees. We oven publish local events and links and give away honey. See what your neighborhood is doing!
Bee Removal DFW Metroplex or Beekeeping Questons?


Want to know more about beekeeping in east Texas? Visit us on Twitter,

Facebook

or Youtube.
Sign up to hear from us about Bee Removal DFW Metroplex specials, sales, and events.
Bee Removal DFW Metroplex Questions Comments Concerns?

We love to hear from our customers!